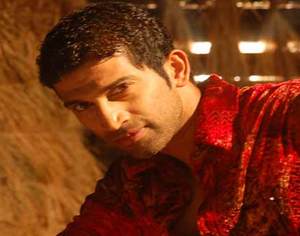 Beyond 15 Minutes of Fame: Giju John
Posted in India West: Thursday, February 2, 2012 4:09 pm | Updated: 5:23 am, Fri Jun 27, 2014.
By Diana Rohini LaVigne
Giju John
Producer, Performer, Singer at Tiranga Productions, Beyond Dreamz Entertainment
Giju is an Kerla-born and raised vocalist who resides in California. An innovative world pop music vocalist and producer and world-ranked Salsa dancer, he has awakened audiences with his versatile and energetic style since his youth. He grabbed the attention of the music lovers around the world when he released his debut album 'Rang Rangeeli Yeh Duniya' in 2007, pioneering a new and unique genre of dance music – "Latin-Indian" fusion – mixing the true essence of salsa and cha-cha-cha with Indian music. This talented artist has performed professionally all over the US, Europe and India. As the founder of Beyond Dreamz Entertainment, he constantly works on music and dance projects that are in the "Latin-Indian" genre. He is also an original member of the San Francisco Bay Area-based "Salsamania Dance Company", a world-ranked professional Salsa dance troupe.
In 2010, Giju has ventured in feature film production, by forming Tiranga Productions, and produced 'Love, Wrinkle-free', a slice of life romantic comedy set in the backdrop of Goa. The movie is getting ready for release around mid-May of 2012 and has been featured in Cinequest 2012 among other film festivals.
"Among all the blessings that I have had in my life, the two achievements that are really close to my heart are pioneering the new 'latin-indian' music genre through my album," said Giju John. "Also, producing the film 'Love, Wrinkle-free' was another. Both of them are the end results of passion, determination, perseverance, faith and engagement with my friends – all of which I tremendously value in my life. They have helped in solidifying my belief that no goal is impossible and no height is unattainable in life, if we put our mind to it."
When asked what he would change in the world, he couldn't resist giving two answers; conflicts and wars in the name of religion and poverty.
Giju John has been an influencial force in music and bringing to light a new genre of music. But even influencers have those that influence them. Giju adds, "I really take influences from the good and inspiring deeds done by people around me and that I hear or read about. There is so much to get inspired by, if we keep our eyes and mind open. If I had to name a couple, I'd say A.R. Rahman and Sachin Tendulkar. Their body of work is not just a reflection of their immense talent but also an embodiment of their values and morals."
Although much of his life is already in the spotlight; there are things he doesn't share, except with our readers.
"I am from a family of three boys, me being the youngest. When my parents were expecting me, they were longing for a girl and were totally convinced that that would be the case. They had bought quite a few dresses, bangles and other baby-girl stuff and even decided on the name – Manju. Needless to say, both of my brothers had their fair share of fun teasing me with that for several years!" Clearly his name is now etched in the minds of many and this is why Giju John is a person to watch.